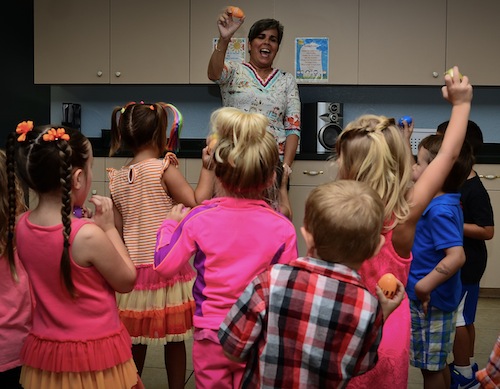 Wiggle & Praise
Note: Beginning with the 2022-2023 school year (September 7, 2022), Wiggle & Praise will be open to the community Wednesday mornings, at 9:30am.
Children learn so much through sensory instruments, music and movement. Wiggle and Praise is a class designed to allow children to wiggle their bodies to songs that encourage fine motor skills, movement synchronized through musical rhythm and some good, old-fashioned, fun. Children use sensory instruments such as noise shakers, scarves, and more to make music and follow along to patterns and beats of songs. Students enrolled in Faith Prep participate in their Wiggle and Praise class each week.
Wiggle and Praise is not only a great opportunity for kids to learn and play with peers their age, but also a great way for mothers and caretakers to connect with each other and learn about other great resources available at Faith Prep. Wiggle and Praise is open to the community every Wednesday morning at 9:30 am.